2022 Gophertown League Schedule
Casual drop in league with low commitment 
Please bring CASH
SDG membership recommended
Payout structure 
$2 from every entry will go to the winning score
$1 from every entry will go to a random draw team
$1 from every entry will go to CTP/Longest make prize
$1 from every entry will go to a rolling Ace Pot. Carries over each week until won.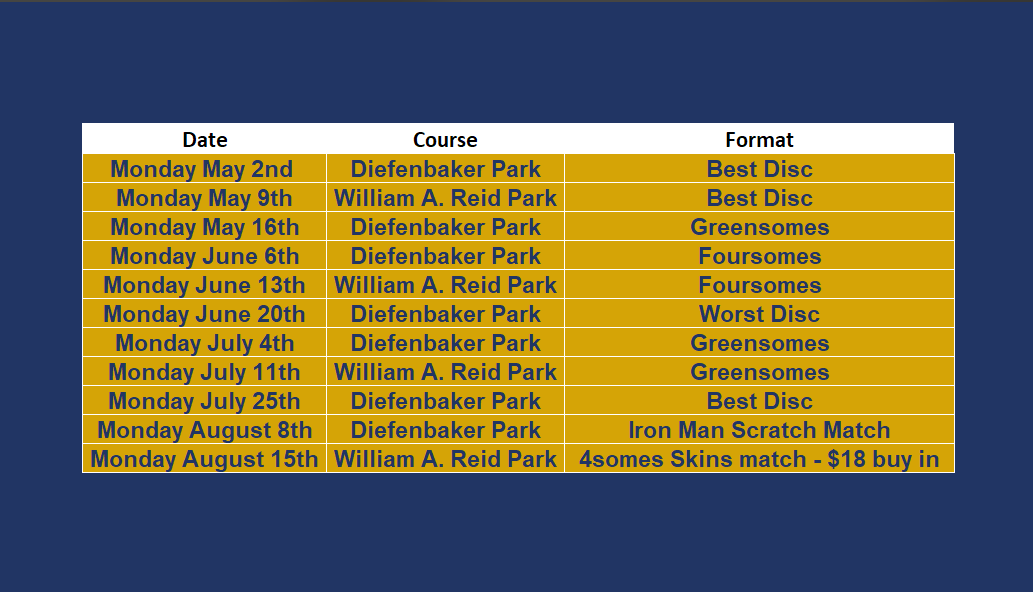 Tuesday        –         PDGA Sanctioned League
Competitive league with divisions MPO, MA1, MA2 and FA1
8-week season from May – June. 
Longest Make prizes and CTP prizes every week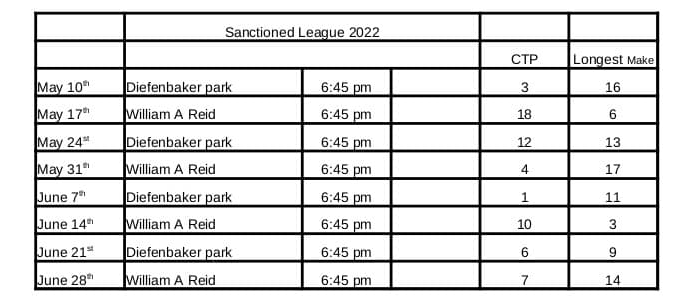 Accumulative points league through the regular season, May – July
Playoffs in August
Players with higher points will get byes through early stages of playoffs while lower ranked players will have to play well to advance to the next weeks round.
Multiple game play styles with regular scored rounds, doubles and matchplay. 
CTP and Longest make prizes every week.