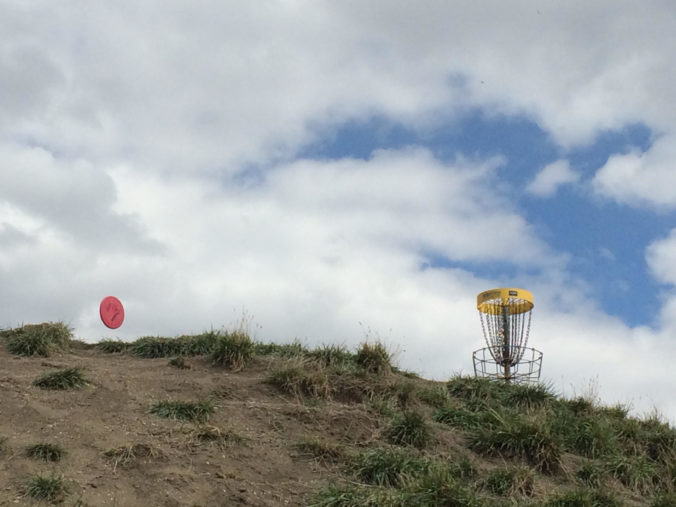 Disc Golf Courses
Saskatoon has three disc golf courses within city limits. The courses are all listed on UDisc, which we recommend both for score tracking and find your way around a new course. It will provide you with tee and basket locations using the GPS in your phone.
There are also several other courses available if you're willing to drive outside of the city. Search on UDisc for the courses in Vanscoy, Martensville, Warman, and Eagle Creek.
Diefenbaker Park is the oldest and largest disc golf course in Saskatoon. Most holes feature wide fairways, making it a good course for beginners (although since the construction of Optimist Hill began in 2018 it features a few longer Par 4s). It's located at the southwest corner of Ruth Street East and St. Henry Avenue and has 18 tee boxes and baskets.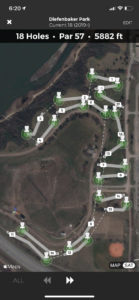 In the fall of 2017 Saskatoon Disc Golf Inc., worked with the City of Saskatoon to install 9 baskets at William A. Reid Park in Saskatoon's Fairhaven neighbourhood.  In the summer of 2020 we installed 18 concrete tee pads. Each basket has two tee locations. This makes it an 18 hole course played over two laps of the park. We're also planning on moving some baskets to better match the new tee pad locations in 2020 or 2021.
Donna L. Birkmaier Park is a naturalized area located at the corner of Taylor Street East and Rosewood Boulevard. Expect beautiful scenery, but long grass on the fairways. Saskatoon Disc Golf had 9 baskets placed here in 2016.