Events
2023 Saskatoon Event Schedule
There are a lot of events planned for this summer. Playing in these events is a great way to meet fellow disc golfers, and also support the community. Participating in these events also support further course development.
Even if you're not playing in all of these events though — you might be interested to know which days our courses will be busy. Here's a list of events that are on the schedule so far.
2023 Spring Membership Drive – May 13th @ Diefenbaker
This is the event that absolutely everyone should be signing up for. We'll be playing alternate basket locations at Diefenbaker. Your support allows us to run more programs, events, and contributes to new courses and course upgrades, so thank you! The price of admission to this event also gets you a Saskatoon Disc Golf Membership for the year, which entitles you to discounts at our various sponsor businesses around the city. It's a bargain!
The Saskatoon Membership Drive Event is a flex start with a one round singles stroke play format. Make your own cards and start your round between 12 pm and 5 pm. Learn more here!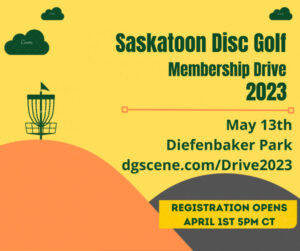 Saskatoon Junior Program – Wednesday nights at 6:30 PM @ Diefenbaker
From May 10th to July 12th Saskatoon Disc Golf will be coaching the fundamentals of Disc Golf from 6:30 – 8 PM. The sessions are aimed at Junior disc golfers, but parents are also welcome.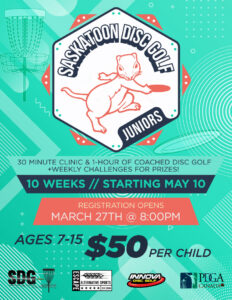 Gophertown 2023 League – Thursday nights at @ Diefenbaker/Reid
The Gophertown League is intended to be a place where players can come out to enjoy a fun, competitive round of disc golf and be part of a positive group environment. Whether you are new  in the disc golf community or a competitive player, you can feel at home at Gophertown. Learn more about our longstanding league here.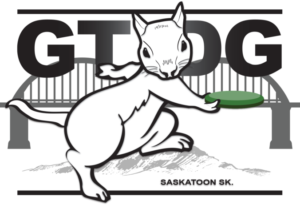 2023 Escape Sports Open – GDG $5K/$10K Event Sponsored by Dynamic Discs – June 24-25th – @ Diefenbaker
The Escape Sports Open is our flagship PDGA sanctioned tournament for the summer. There will be Pro, Amateur, and Junior course layouts. If you're at all interested in the competitive Disc Golf scene in Saskatoon this is your event, regardless of your skill or experience level. We are introducing exciting new features in this year's edition, including a $5K/$10K ace challenge presented by Dynamic Discs! Learn more about this year's Escape Sports Open here.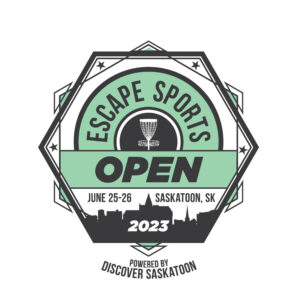 NADGT Canada Exclusive presented by Grip6 – July 23rd @ Diefenbaker
This year once again Saskatoon will be hosting an event as part of the National Amateur Disc Golf Tour! This will be a PDGA C-tier event hosted at Diefenbaker park. Learn more here!